I had a productive 2012 despite all the emotional ups and downs in my personal life and day job. Writing definitely became a second job for me this year and after two promotional tours I'm pretty spent in that department. I know we writers must "put ourselves out there," but after discovering and rediscovering how very little interest I have in why and what I write, I've decided any future tours will concentrate more on reviews. Ya know, what others feel about how I write, which is really the point. Beyond that, I'm going to be hyper-aware of any projects, whether short term or long term, I agree on. I'm glad to have the work, be it minor in the face of publishing itself, but I need to better choose the hills I live and die upon. It's tough to write, edit and market yourself all at the same time-- well, for me anyway. I haven't had much time to enjoy life lately and I'm a firm disbeliever in that.

I'll be astounded if my numbers grow larger than this in 2013 But here's to a New Year of more writing, reading and enjoying, but less stressing, hair pulling and agonizing over deadlines.

WRITING THIS YEAR:
25 interviews, 18 articles, 4 Short Stories, 1 Novella, 2 Novels

EDITING THIS YEAR:
21 short stories (for an anthology), 3 short stories (freelance), 4 Novels (Nomads, Bottled Abyss, Dungeon Brain and Nightmare Ballad), and 2 novellas (Locked Room Misery and LIMBUS: The Slaughter Man).

On the reading end of the scale, I was decidedly lopsided. I actually read a few other books and novellas that are not listed below because they were for blurbs and weren't up on Goodreads. I'll add them later. I read well within the horror and dark fantasy genre this year and I'd like to broaden that in 2013.

READING THIS YEAR:
Approximately 25 books (novels, novellas and collections included)
Current Mood:

drained
1) What is the working title of your next book?

NIGHTMARE BALLAD

-+-+-+-+-+-+-+-+-+-+-+-+-+-+-+-+-+-+-+-+-+-+-+-+-+-+-+-

2) Where did the idea come from for the book?

I've always wanted to do a book about dreams. This novel is the fruit of that desire.

-+-+-+-+-+-+-+-+-+-+-+-+-+-+-+-+-+-+-+-+-+-+-+-+-+-+-+-
3) What genre does your book fall under?

Horror
-+-+-+-+-+-+-+-+-+-+-+-+-+-+-+-+-+-+-+-+-+-+-+-+-+-+-+-


4) What actors would you choose to play the part of your characters in a movie rendition?

Jake Gyllenhaal, Jorge Garcia, Rashida Jones, and Emma Stone
-+-+-+-+-+-+-+-+-+-+-+-+-+-+-+-+-+-+-+-+-+-+-+-+-+-+-+-


5) What is the one-sentence synopsis of your book?

When nightmares become part of reality, how will the Rhodes family separate one from the other?
-+-+-+-+-+-+-+-+-+-+-+-+-+-+-+-+-+-+-+-+-+-+-+-+-+-+-+-


6) Will your book be self-published or represented by an agency?

JournalStone Books will publish this novel.
-+-+-+-+-+-+-+-+-+-+-+-+-+-+-+-+-+-+-+-+-+-+-+-+-+-+-+-


7) How long did it take you to write the first draft of the manuscript?

One and 1/2 months

-+-+-+-+-+-+-+-+-+-+-+-+-+-+-+-+-+-+-+-+-+-+-+-+-+-+-+-

8) What other books would you compare this story to within your genre?

Inception and Nightmare on Elm Street, although those deal with dreams very differently than my novel.

-+-+-+-+-+-+-+-+-+-+-+-+-+-+-+-+-+-+-+-+-+-+-+-+-+-+-+-
9) Who or what inspired you to write this book?

My interest in the remaining mystery regarding dreams and nightmares. I've always fantasized there was more to them than just a brain misfiring during sleep.

-+-+-+-+-+-+-+-+-+-+-+-+-+-+-+-+-+-+-+-+-+-+-+-+-+-+-+-
10) What else about the book might pique the reader's interest?

This is the first book of a trilogy. The next installments will be NIGHTMARE SERENADE and NIGHTMARE LULLABY. This will be an epic story and the first of its kind. If you are tired of typical horror novels, you should give this one a shot. It will take you to places you haven't been before.



-+-+-+-+-+-+-+-+-+-+-+-+-+-+-+-+-+-+-+-+-+-+-

Coming Next Weekend on THE NEXT BIG THING

Chuck Rios
http://chuckrios.com/




Carl Alves
http://www.carlalves.com/blog/



Rena Mason
http://renamasonwrites.blogspot.com/



CW LaSart
http://www.cwlasart.com/
Announcing the release of Darling by Brad C. Hodson, a new tale of dark horror from Bad Moon Books!
Darling
by Brad C. Hodson
Publisher: Bad Moon Books
Format: Trade Paperback
Pages: 386
Release Date: October 26, 2012
Price: $18.95 (paperback)
Plot Description:
Raynham Place has been home to a number of mysterious occurrences. From its start as a battlefield through its time as a tuberculosis hospital and even in its current incarnation as an apartment complex, the grounds here have been awash in blood and instability. When two friends decide to move in to Raynham together, a wound that they share opens wide and threatens their sanity. But they're not alone. Something is off here at Raynham, something that goes beyond the local legends of ghosts and serial killers and Black Hounds, something that gets inside of everyone who ever lives here. When a sacrifice is made, the first freely given in ages, the truth behind Raynham's legends finally surfaces and the building fills to bursting with all the dreams of Hell…
Here is a preview of Chapter One from DARLING by Brad C. Hodson
The man in apartment 333 stopped scrubbing. He rinsed the chemicals from his hands and scanned the bathroom. It wasn't clean enough (it could never be clean enough), but it would do. The cracks separating the tiles were the worst, but the bleach had worked well.

In the kitchen he rooted around on his hands and knees with an old toothbrush. Confident that the hidden dirt had been exposed, he swept and mopped again. He scrubbed every dish to a shine. He rubbed the silverware down with an expensive metal cleaner. He packed his wife's remains into a large garbage bag. He cleaned the windows.

He stopped long enough to stare at his hands. White spots scattered across patches of reddened skin, a road map of the cleaning fluids he had used. His fingers were raw and bled around the nails. His palms burned from the bleach and the knot of muscle at the base of his thumbs screamed at him. He supposed he was finished with the apartment.

He sat on the couch and pulled the checkbook from his suit. He wrote a check for the next month's rent and drew a smiley face next to his signature. The check went into an envelope along with his keys.

Leaving his apartment, garbage bag in tow, he climbed into the elevator at the end of the hall and mashed a button with his thumb. The doors rattled shut and the box threatened to break apart as it descended.

The shaking stopped and the doors creaked open. He stepped out, slid the envelope into the superintendent's mail slot, and left by the back door.

Under the yellow light of the porch he felt disoriented. His head swam. Shadows writhed at the corners of his vision.

It passed and he stared into the night. Ahead of him, past the tacky lawn furniture and broken propane grill, the grass grew wild.

The wind danced through the field and praised him with dry, rustling words. He brushed his hand through the waist high growth. It was damp and cool.

He removed his jacket, folded it, and placed it on a lawn chair. His shirt followed, then his shoes. Socks. Pants. His boxer shorts were last. He rolled them into a ball that he slid inside one of the shoes. He placed the bag next to his clothes, his wife collapsing to one side.

The breeze came to him, took his hand, and led him in its dance. He smiled and walked naked through the field.

The supermarket rising from the grass was a black void absorbing the moonlight. It wasn't until he was close that he could make out the cracked and vine covered facade, could read the faded nonsense spray-painted onto its side.
Broken pavement bit into his foot. One of the parking lot's busted lights flickered to life over him. He stood there for a long while, staring into the blackness behind dusty glass doors.

He took a step forward. The doors slid apart along broken mechanical tracks. His view of the shadows was unhindered.

Without looking back, he stepped inside. The doors screeched shut behind him.

The light in the parking lot flickered once and went black.

Across the field, Raynham Place was quiet. His apartment sat, clean and empty, and waited for its next occupant.

About the Author:
Brad C. Hodson is a novelist and screenwriter in Los Angeles. He bounces between horror and comedy with a few stops in between. He's also the Administrator for the Horror Writers Association. Visit him on the web at www.brad-hodson.com.
Website
Blog
Goodreads
Facebook
Twitter
Current Mood:

creative
My second novel of 2012, the dark science fiction number, DUNGEON BRAIN, will be available on Oct 30th. That will also be the day I start a month long tour visiting some great websites to reveal more about how the book came to be and all other manners of madness. Check out the tour stops below if you are so inclined. If you are not, then throttle yourself into submission and scroll that mouse wheel with abandon.


~~~~~~~~~~
Tour Stops Summary


Greg Faherty - HWA Newsletter Q&A - will go out in November 2012 – http://www.horror.org/blog




October 30 - Darkeva's Dark Delights - Book Review and Interview (about Dungeon Brain) – link: http://thedarkeva.com



Carl Alves - Nov 1 and Nov 3 - interview and review – link: http://www.carlalves.com/




Gef Fox - Nov 2 - guest post, and Nov 8 interview – link: http://waggingthefox.blogspot.ca/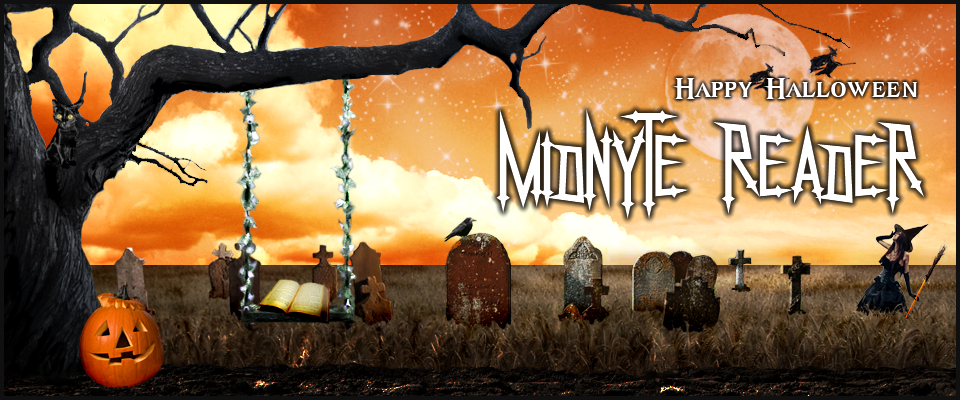 Midnyte Reader - Nov 6 - guest post – link: http://www.midnytereader.com




Joe/Kent Allard - November 7 (review) and November 14 (guest post or interview) – link: http://deadinthesouth.blogspot.ca/




Lincoln Crisler - Nov 8 - guest post – link: http://www.lincolncrisler.info




Blu Gilliand - Nov 9 – interview – link: http://theoctobercountry.wordpress.com




Sheldon Higdon - Nov 10 - guest post – link: http://www.sheldonhigdon.com/




John Palisano - Nov 12 - interview – link: http://johnpalisano.wordpress.com/




William D. Gagliani - Nov 14 - guest post – link: http://www.williamdgagliani.com/




Fluidity of Time (Jo) - Nov 15 - book review – http://fluidityoftime.blogspot.ca/




Lisa Morton - Nov 16 - guest post – http://cinriter.livejournal.com/




Mark Allan Gunnells - Nov 19 – interview – http://markgunnells.livejournal.com/


Nathaniel Katz - Nov 20 - http://evilhat.blogspot.ca/




Bibliobabes (Kat) - November 21 - book review – http://www.bibliobabes.ca


Bookish Ardour - Nov 22 - book review – link: http://bookishardour.com/




Ed Kurtz - Nov 23 - guest post – http://edkurtzbleeds.wordpress.com/




Queenie Thayer - Nov 26 - book review – http://kweenytodd.blogspot.ca/





Ginger Nuts of Horror - Nov 27 - guest post – http://thegingernutcase.blogspot.ca/




I hope that you will join me on some or ALL of these sites, all ye ghosts in the machine!

--BKE




Current Mood:

bouncy
Answer one simple question on Horror Asylum to enter the BOTTLED ABYSS giveaway! Winner gets a signed copy of Bottled Abyss and my first novel, the Bram Stoker Award® winning BLACK & ORANGE. Prize package also includes some killer bookmarks with artwork from
Current Mood:

curious
The Interview with PumpUpYourBooks
Q: Can you tell us why you wrote your book?
Ed Kurtz, the publisher from Redrum Horror made me do it.
Q: Which part of the book was the hardest to write?
Likely the middle, when I was teasing my characters into their respective roles for the finale.
Q: Do you remember when the writing bug hit?
Oh I can't recall the year, but I wager it must have been sometime Before Common Era. Largely the poor were afflicted with the bug. In the streets piled high in self-published tomes, they shuffled around—charcoal bits, quills, sticks tipped in blood, all clutched in their hands (mugs of coffee in the other). No tablet or parchment was left unsoiled from the feverish outpourings that consumed the masses. These afflicted had no lives except for those they lived through in their stories, and they alienated all who knew and loved them. So isolated were they, that in fact, I believe the bug produced a different species entirely. Homo Sapien Writerus. The outbreak was contained for a while, but I do fear resurgence in our time.
READ ENTIRE INTERVIEW
Why did I write my last book? Ed Kurtz made me do it :) Also, when did the writing bug hit? I go into a deep historical account in this new interview. In no way am I getting tired of answering the same questions. I say bring them on! (again...) hehehe
Current Mood:

busy
Here's an interview I did over at Divine Caroline:

1. How have you been able to use social media (Twitter, Facebook, Goodreads, etc.) to help market your book?



I used to be exclusively Facebook oriented, but I've been using Twitter more lately and have found it's a great boost for spreading the word. Promoted tweets and promoted profiles can be advantageous, so if you have some extra Ad money gathering dust (haha) you should consider it— not perfect, but it's superior to Facebook ads, as far as results and information gathering. Goodreads is also a site I've used and continue to use for advertising and their great book giveaway feature.
Current Mood:

amused



TOP FIVE SLASHER SEQUELS
The first horror movie I ever saw in its entirety was Friday the 13th Part 2. Not the original, but the sequel. I remember the experience vividly. My older sister was having a slumber party, and a half dozen or so girls were sitting in a semi circle around the TV watching the film, and I was at the back of the room watching right along with them. I still recall the screams during the final boo! moment, the adrenaline that flooded into my system. I was afraid to sleep with the lights off for weeks after that, but I was hooked into horror films from that moment on.
Not long after that, I saw Halloween II. During my childhood, every October the networks seemed to play that one instead of the original, and I watched it over and over every year. Long before I ever saw Carpenter's masterpiece. I loved the hospital setting, the moody atmosphere, even the explosive ending. It became a perennial favorite, even more so than The Wizard of Oz.
So it should come as no surprise that I fell in love not only with horror movies, but specifically with slasher sequels. And thus no surprise that I ended up writing a novel that deals with a slasher sequel. My novel Sequel is a loving homage to those wonderful horror sequels that always upped the ante: more mayhem, more blood, more victims… I tried to capture that sense of fun and excitement, suspense and over-the-top carnage. I'm hoping the book appeals and satisfies those readers who are like me and grew up on a steady diet of slasher sequels.
In honor of Sequel, I've decided to make a list of my top five favorite slasher sequels. I hope you all will play along and name yours as well.
1) Friday the 13th Part 2. I must admit, I like this one better than the original. I find the cast of characters more interesting, and Jason is a creepier villain to me than his mother. Also, Amy Steel remains to this day my favorite heroine from the series. This is the Friday film I rewatch the most often, and it still manages to entertain me.
2) Halloween 20 Years Later (H20). This film has a lot of haters, and yet I personally find it to be the most worthy successor to the Carpenter classic of the entire series. Yes, it does have a post-Scream mentality, but I think it perfectly blends that with the suspense and tension that made the original such a classic. Plus a powerhouse performance by Jamie Lee Curtis.
3) A Nightmare on Elm Street 3: The Dream Warriors. Bringing back the Nancy character was a stroke of genius, and the story of the final Elm Street children coming together to battle Freddy as a group was thrillingly effective. It featured some impressive effects, as well as some substandard ones (the skeleton near the end is rather laughable), but it is exciting and contains what I consider some genuinely emotional moments.
4) Scream 2. I have a great fondness for this movie. The first one remains the best for me, the most clever and inventive, but part 2 I thought was a wonderful sequel that continue to expand upon characters I had grown to love, gave me some very suspenseful and terrifying situations, and still managed to make me laugh at the appropriate places. The acting was all top-notch, and I must say for whatever reason I've always been a sucker for college campus horror stories, and this one made great use of that setting.
5) Sleepaway Camp 2. I must admit that despite its shock ending, I was never that big a fan of the original Sleepaway Camp, but the first sequel I find delicious fun. Pamela Springsteen gives a wonderfully oddball performance, making her character both chilling and bizarrely likable. I remember renting this one as a kid only because of the cover art on the VHS and just loving it. And I still do.
So there you have it, my top 5 slasher sequels. Some may agree, some may disagree, but I really want to hear from you guys. What are your favorites and why? And if you do happen to take a chance on my novel Sequel, I'd love to hear your thoughts.
Mark Allan Gunnells has been writing since he was 10 years old. His first book, A LAYMON KIND OF NIGHT, was published by Sideshow Press in 2009. Since then he has put out three more books with Sideshow: the two-novella WHISONANT/CREATURES OF THE LIGHT combo, a short story collection entitled TALES FROM THE MIDNIGHT SHIFT VOL. I, and the Halloween themed DARK TREATS. He also has put out the novella ASYLUM with The Zombie Feed, and a digital collection entitled GHOSTS IN THE ATTIC with Bad Moon Books. His first published novel, THE QUARRY, was with Evil Jester Press. His latest novel Sequel is available in both trade paperback and digital format at Amazon HERE. He still lives in his hometown of Gaffney, SC.
Current Mood:

determined
Excerpt:

Benjamin Kane Ethridge's new novel is the fifth release from Redrum Horror, an Austin, Texas operation of growing repute. Along with sister imprint Abattoir Press, the catalogue is growing and the future is looking bright.
Take, for example, Ethridge's novel. At first it reads like a rehash of Pet Sematary. A couple's marriage is on the rocks after their daughter is killed. One day, husband Herman wanders out to look for their missing dog and finds … the River Styx. OK, that is different. Now listen, folks, you have to have a lot of courage (or recklessness) to put the fabled River Styx in Southern California. And not just Styx, but personifications of Charon, et al. Ethridge reimagines the mythology, gives enhanced personalities to the legendary players, and plops it all in the middle of a human story of suffering and loss. It is a great idea and the author executes the narrative with a calm hand.
READ ENTIRE REVIEW AT HORROR WORLD
Current Mood:

contemplative
This is pretty much how my days go, even today-- well, except for the writing part :p
It's about 2:38 am in the morning and I get a text from my wife. The communication vibrates my phone, which rests on the nightstand. My daughter bolts upright in the bed (she has to sleep with one of us and my wife is already sleeping in the nursery with our 10-month-old son). Terror blossoms in my daughter's eyes.
She points at the source of the vibration. "Dad! Your phone! Dad! Your phone!"


READ FULL ARTICLE AT All Voices
~~~~~~~~~~~~~~~~~~~~~~~~~~~~~~~~~~~~~~~~~~~~~~~~~~~~~~~~
Current Mood:

tired